THERESA HAK KYUNG CHA: AVANT-GARDE OF ONE
Thursday, December 4, 2014 7pm
DATE CHANGE: December 5, 2014, 7pm
Dumbo Sky
10 Jay St #903, Brooklyn, New York
New York
Free adminission!
Some thirty years after her sudden death, Theresa Hak Kyung Cha's work remains a force in the fields of visual arts, avant-garde poetry, and feminist theory. From her early scholarship on French deconstruction to her video and performance art to her landmark book Dictee, Cha carved a singular space within the history of art, a one-woman avant-garde. Her work, described, in turns, as illegible, de-colonizing, avant-garde, stuttering, provokes us into new understandings of history, language, and the body. The A/P/A Institute at NYU and Asian American Writers' Workshop are partnering to present an evening of critical reflection, with writers, scholars, and artists responding to Cha's diverse body of work. We'll screen Cha's experimental short film Permutations with an introduction from Light Industry's Thomas Beard. Poets Christian Hawkey (Ventrakl) and Myung Mi Kim (Penury, Poetics Program, SUNY Buffalo) talk about Cha's work as an experimental poet. Harvard Divinity School Professor Amy Hollywood (Sensible Ecstasy, Harvard Divinity School) discusses Cha's mysticism. Crystal Parikh (Department of English and Department of Social & Cultural Analysis, NYU) talks about Cha's role prefiguring transnational feminism. Readings by poets Jennifer Firestone (Holiday), Tonya Foster (A Swarm of Bees in High Court), and Alison Roh Park (Asian American Studies Program, Hunter College). This will be one of the most comprehensive programs--and one of the few in the last decade--to examine Cha's work. Co-presented by the Asian/Pacific/American Institute at NYU, Belladonna, and Ugly Duckling Press. RSVP here by Tuesday, December 2.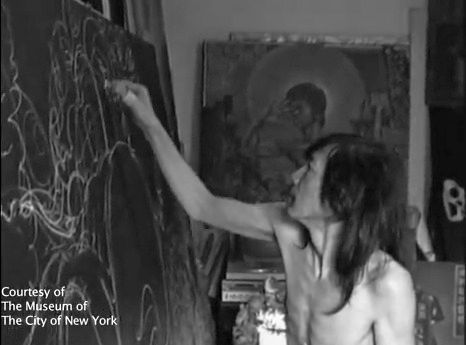 THE COUNTERCULTURALISTS IV: SPACES + SUBCULTURES
Tuesday, December 9, 2014
7:00pm
University Settlement,
184 Eldridge (at Rivington), NY NY
Free adminission!
People of color make up almost 70% of New York, but ethnic neighborhoods, like Manhattan's Chinatown, are sometimes seen as exotic, abject spaces. What if we thought of them instead as alternative publics—spaces that disrupt the territorial edges of the rest of the city? For the Asian American Writers' Workshop's final 2014 installation of The Counterculturalists, we focus on the urban spaces of color from Chinatown and the Lower East Side to Harlem and Queens. Film director Charlie Ahearn—the director of the legendary hip-hop/graffiti film Wild Style—will introduce and screen his short film about seminal Asian American queer painter Martin Wong. Influenced by both the 1980s East Village art scene and graffiti, spanning Nuyorican LES and Manhattan Chinatown and the Haight-Ashbury, Wong was "a painter whose meticulous visionary realism... was as culturally complex as his appearance, which was usually distinguished by a Fu Manchu mustache and a cowboy hat" (New York Times). Yasmin Ramirez—Adjunct Curator of the upcoming shows at the Bronx Museum, Presente: The Young Lords in New York and Martin Wong: Human Instamatic—discusses the Nuyorican movement and the Young Lords. Sharifa Rhodes-Pitts—the author of Harlem Is Nowhere: A Journey to the Mecca of Black America—will set up a pop-up version of BLACKNUSS, her Harlem-based mobile bookstore. Open City Fellows Humera Afridi and Tanwi Nandini Islam discuss their work writing about communities of color for AAWW's Open City magazine. Co-sponsored by The Museum of Chinese in America, The Loisaida Center and University Settlement. Make sure to reserve your seat here before we sell out of tickets!